At AmericaVen, we are dedicated to providing our clients with high-quality audiovisual solutions for their installations and live events. Our team of experts has years of experience in the industry and is equipped with the latest technologies to bring your vision to life. Whether you need audio, video, lighting, or live event production services, we have the expertise to make it happen.
Some of the most common services we provide include: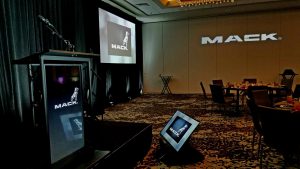 Audiovisual Installations - Our team will design, install, and integrate audiovisual systems for your venue, including audio systems, video walls, projectors, and lighting systems.
Live Event Production - We offer a full range of live event production services, including sound, lighting, video, and stage design.
Conference Services - From audio and visual support to event management, we provide a one-stop-shop for all your conference needs.
Audio Visual Rentals - If you need audiovisual equipment for a one-time event or a short-term project, we offer a wide range of equipment for rent.
The Benefits of Working with an Audiovisual Company:
Expertise - Our team of experts has years of experience in the industry and will provide you with the highest level of service and expertise.
Latest Technologies - We stay up-to-date with the latest audiovisual technologies and equipment to ensure that you receive the best possible solutions.
Time and Cost Savings - By outsourcing your audiovisual needs to us, you'll save time and money compared to managing it all in-house.
Stress-Free Experience - We handle all aspects of your audiovisual needs, giving you peace of mind and the ability to focus on other aspects of your event.
If you're interested in learning more about our audiovisual services and how we can help bring your vision to life, please contact us today. We look forward to working with you!